It was only a matter of time before someone wrapped bacon in bacon, threw it on a smoker and then posted pictures of it in their blog.  In this case, the someone was cowgirl over at Cowgirl's Country Life, one of our favorite outdoor foodie blogs.
Without stealing too much of her thunder, I offer up the following photo from her website of a cayenne/brown sugar bacon wrapped bacon bite.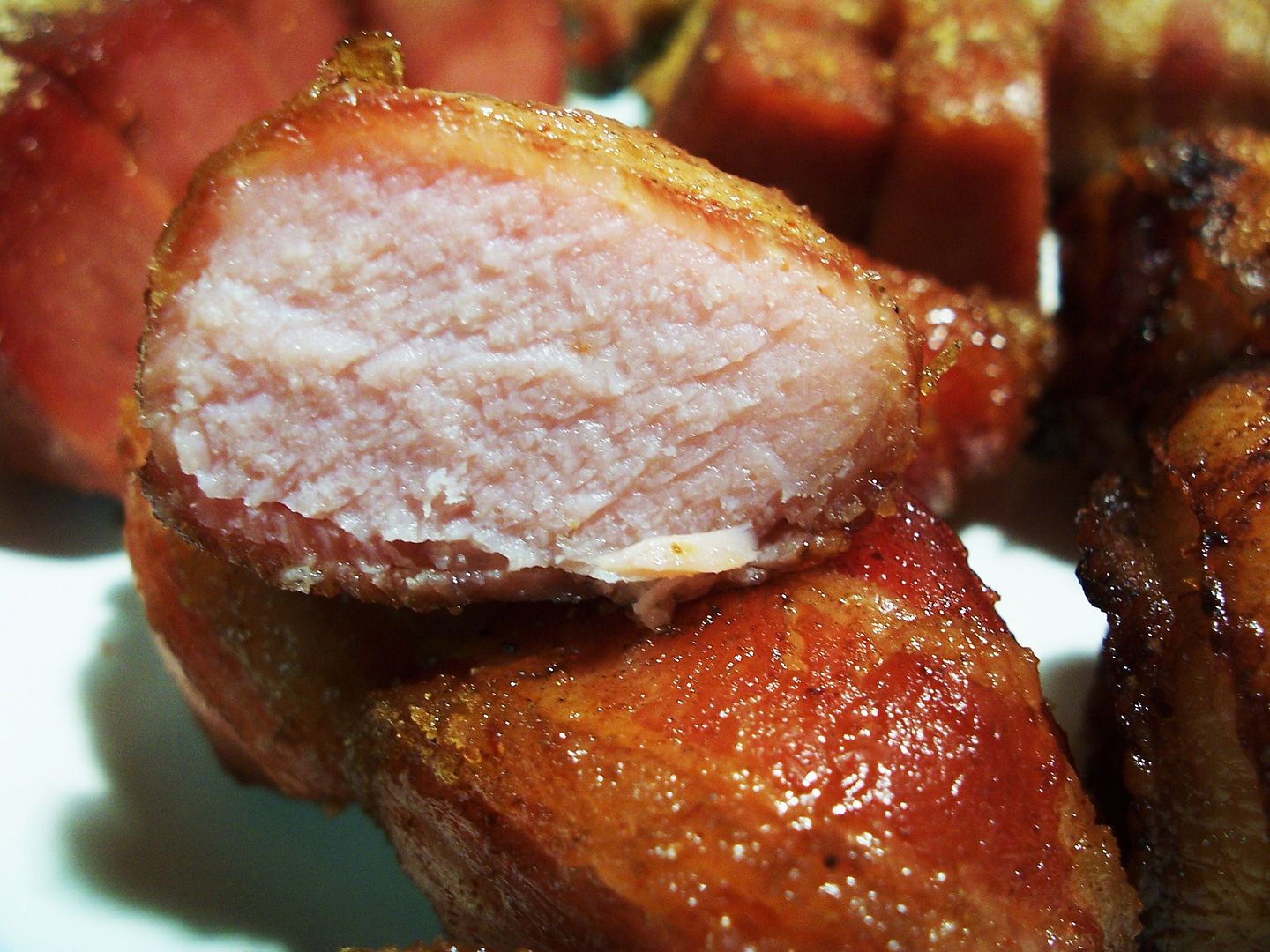 If that don't make you go and check out her site, then you must not like bacon. Which then begs the question, what are you doing here to start with?